Activity of KRC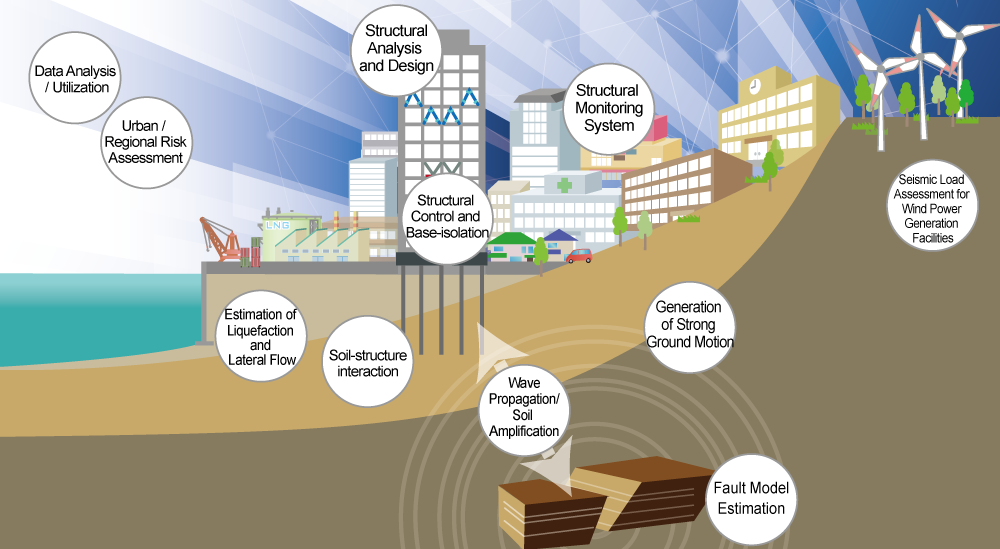 Research Category of KRC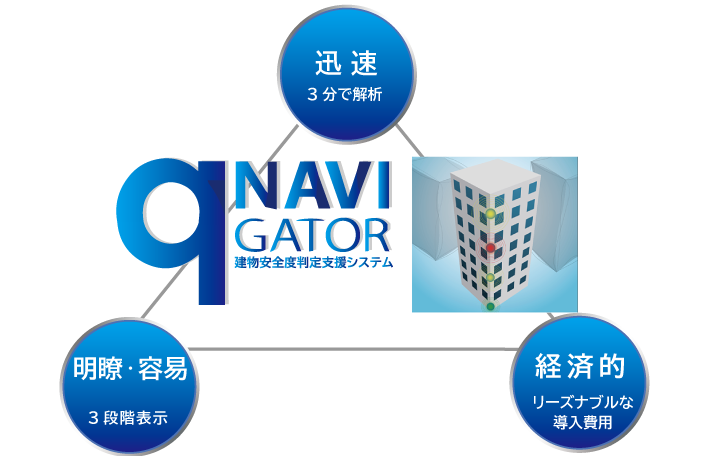 q-NAVIGATOR
We have developed a structural health monitoring system named q-NAVIGATOR®. It quickly judges the safety of a building after an earthquake and assists in determining if evacuation is necessary.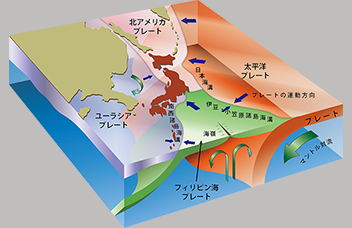 Ground Motion
We have developed the latest methods of strong ground motions for various types of earthquakes, such as active fault and subduction-zone earthquakes.  We are also constantly introducing new knowledge regarding evaluation methods for strong ground motions.
Structural Analysis
We have developed a seismic response analysis method that incorporates the deterioration characteristics of beams and columns that are not considered in normal seismic design processes.  This provides highly accurate evaluation methods of the earthquake resiliency for structures to large input motions.